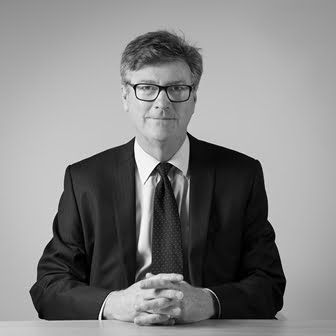 Andrew Lord
Director
LLB BSc
As a business owner, Andrew knows firsthand that business can be a roller coaster with incredible highs and lows.
He understands that business owners are apprehensive about using a lawyer. The legal system is complicated, but Andrew strives to make it a cost-effective, simple and positive experience.
Andrew understands that entrepreneurs want to be legally protected but, at the same time, want to get on with doing business. That's why 30 years of legal experience really does help in getting the deal done.
Over the years, Andrew has helped thousands of existing businesses and start-ups achieve their legal goals.
His business and commercial experience enables him to understand diverse legal issues and to frame them within a legal commercial and business context. This skill set allows Andrew to achieve cost-effective solutions for the diverse range of issues that all businesses confront.
Before starting his own firm, Andrew gained experience at several large Melbourne based law firms, working for partners recognised as industry leaders in their practice areas. This experience provided Andrew with invaluable skills, professionalism and expertise generally only found in large legal practices. But more importantly, it has helped him to realise that big is not always best and there is a better way to operate to give clients cost certainty and positive outcomes.
---
Patrick lafrate
Lawyer
B Com (Com Law), JD
Currently working at Lord Commercial Lawyers, based in the Melbourne CBD.
Patrick has several years of experience in general Commercial law, Corporate Governance matters, Civil Litigation and Dispute Resolution/ Mediation, Business mergers and acquisitions (from shop fit outs to multi million dollar deals), Privacy law and Intellectual Property law. Patrick has experience representing clients on a variety of commercial (and construction) matters in various courts and VCAT.
Patrick also has experience in drafting and reviewing a wide range of commercial agreements for various types of clients (Companies, individuals and trusts) as well as preparing Tenders/Expressions of Interest as well as other business related documentation.
Patrick also has experience in forming and assisting charities and not-for-profit associations and organisations. Patrick currently acts for several charities across Australia for various causes and sits on several sub-committees to ensure clients are provided with legal advice prior to making decisions.
---
Irene Chen
Lawyer
LLB B Com
Irene is more than just a legal professional; she is a dedicated advocate driven by an unwavering passion for helping clients navigate the complexities of the legal world.
Her invaluable ability to communicate fluently in English, Mandarin, and Cantonese allows her to bridge language barriers and help a broad range of clients.
Irene Chen's passion, dedication, and diverse skill set make her the ideal choice for clients seeking a compassionate, multilingual legal expert who is deeply committed to achieving the best possible outcomes. With Irene, you are not just hiring a lawyer; you are gaining a true advocate who will stand by your side every step of the way.
Irene also gives her time through pro bono work in the Western Legal Community.
Irene's primary practice areas include:
Taxation: Employment Tax, Stamp Duties, Land Tax, CGT, and GST matters.
Commercial Contracts and Business Agreements: Partnership and Shareholder Agreements, Commercial Leases, Terms of Trade with Customers and Suppliers, Employment Contracts, Service Agreements, and Consultancy Agreements.
Property Law: Conveyancing for Buying and Selling Property, Contract Advice, Resolving Building Contract Disputes, Application & Withdrawal of Caveats, Subdivisions & Consolidations, and Adverse Possession Claims.
Business transactions: Purchasing or Selling businesses.
---
Sue Norris
Senior Manager - Practice & Property Services
Sue is the heart and soul of our daily operations and a true client advocate.
While diligently managing the office, Sue takes on the pivotal role of managing our busy property and conveyancing practice. Her extensive experience encompasses both residential and commercial property transactions, as well as estate succession matters.
Sue recognises that for most individuals, a property purchase or sale is the most significant financial step they'll ever take. With her wealth of experience, she has become a trusted guide, helping clients through this crucial process.
Sue's expertise extends to every aspect of property documents and contracts, including the complex world of mortgage documents and caveat registrations. She's the reliable bridge between clients and government entities, financial institutions, and real estate professionals, ensuring a smooth and timely property transaction process.
But what truly sets Sue apart is her unwavering commitment to clear, client-centred communication. She understands that transparency and trust are paramount in these transactions and consistently strives to put her clients at ease.
For Sue, client satisfaction isn't just a goal; it's the driving force behind everything she does. Your peace of mind and success in your property journey mean the world to her. With Sue by your side, you're not just receiving expert guidance; you're gaining a dedicated person who genuinely cares about your transaction.
---
Molly Howie
Administration and Communications
Molly is currently completing her Arts & Law degree at Deakin University, which she is completing on a full-time basis.
Molly's time at Deakin University has enabled her to develop a passion for Commercial law, which lead her to acquire a part-time position in administration and secretarial work at Lord Commercial Lawyers.
Outside of work, Molly enjoys reading, playing netball and travel, as well as spending time with her family and friends.
---