What's In A Name? Registering Business Names In Australia
Starting a new business can be exciting, however there are a few key matters which must always be considered. One of these is registering your business name and ensuring that you meet all the legal requirements of this process. T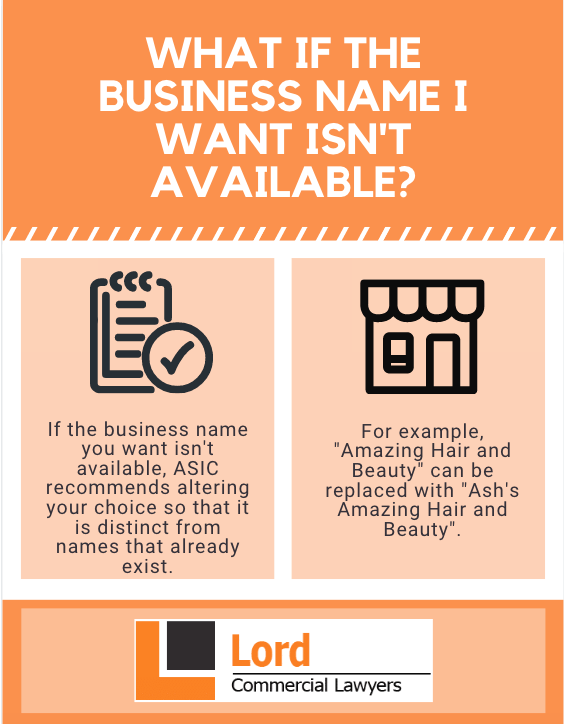 his article will outline what are the key steps and considerations in choosing and registering a business name, plus the protections that this will afford you. The differences between trading names, domain names, and trademarks will also be considered.
Business Names in Australia
A business name is essentially the name or title under which you conduct your business. A business name must be registered unless:
You are carrying on the business by yourself, and the operating name is the same as your first name and surname;

You are operating the business in a partnership, and the operating name is the same as all the partners' names; or

If you are already registered as an Australian company, and the operating name is the same as the company name. With a company you will also have an Australian Company Name (ACN).
To register a business name, you will need to have an Australian Business Number (ABN), or be in the process of applying for one through the Australian Business Register (ABR).
Checking business name availability
Before you register a business name, you should check whether the name is available.  You can do this by running a search on the Australia Securities and Investments Commission's (ASIC) search engine. ASIC will determine whether the name is available, as well as whether it is identical to another registered business name.  ASIC will also consider whether:
The business name is undesirable, because it contains offensive words, or if it implies a connection with the Australian/foreign governments or government bodies.

g. "United Nations", "Royalty", "Charitable"

The business name contains restricted words or expressions, that might be misleading to a consumer.

g. "Incorporated", "Bank", "University"
It is important to understand that registering a business name does not protect you from trademark infringement claims.  If you use a business name that is already trademarked by another person, you could potentially face legal action.  For this reason it is important to also run a search on IP Australia's Australian Trade Mark Search to ensure your proposed business name doesn't clash with any existing trademarks.
Registering the business name
Once you have done your research and are satisfied that your business can operate under the name that you have selected, you can use the Australian Government's Business Registration Service to register the business name.  You can also apply for an ABN through this service if you need to.  There is a fee for registering a new business name.  The applicable fees and payment options are outlined on ASIC's website.
What protection does my business name have?
Ultimately, registering your business name is a legal obligation you have that simply notifies the public of who they are engaging in business with.  Solely registering a business name does not provide you with exclusive rights to that name or prevent other people from registering a similar name.  To properly protect your business name you need to register your business name as a trademark.
You might also want to think about Trademarks Domain Names
Trademarks
As mentioned above the best way of protecting ownership and exclusive rights to your business name (or logo) is registering it as a trademark. Essentially, a trademark is a form of intellectual property (IP) protection that prevents others from copying or using certain words, phrases or images. This distinguishes your business' goods and services from that of others.  Registering your business name as a trademark provides a legally enforceable right to exclusive use of that name.  This means that you have intellectual property ownership.  If someone is using your trademark you can make a claim for trademark infringement.  If someone is using your business name you can still challenge this, but it is a far more complicated and expensive legal process to prevent them doing this and seek claim compensation.
Domain names
If you intend to use the internet to advertise your services, or even trade, you should register your business name as a domain name.  You can arrange can easily arrange this through an internet service provider if:
You are a commercial entity; and

You have an Australian Company Number or Australian Business Number.

Key Takeaways 
Registering your business name is a legal requirement that enables you to run your business under that name.

Conduct the relevant checks to ensure your proposed business name is available, not restricted, and not infringing on trademarks.

If you want increased protection and to be exclusively entitled to use your business name, register the name as a trademark.
If you need advice about your business name or registering a trademark, our specialist intellectual property lawyers can help. Contact Lord Commercial Lawyers on 9600 0162 or email us at info@lordlaw.com.au or fill out the form on this page.